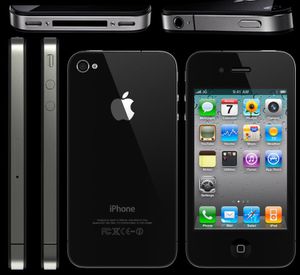 The world is once again being awestruck by Apple Inc.'s latest creation, the iPhone 5.The spectacular attractiveness,bigger display and swifter processing power make it all the more sought after for anyone and everyone out there!
If your iPhone 5 has an issue and requires fixing, look no more. We are the place to take a look at and when you do, you will be drawn to it. Let your iPhone 5 be taken care of by our squad of pioneer Apple experts. We are confident that no technical problem is impossible for our professionals to handle.
We also have some facts about replacement parts that you may pleased to hear. We only uses superior legitimate replacement components. Every individual replacement component is totally original because weprizes excellence over volume so that your iPhone 5 will give optimum functionality after fixing.
The company has an feature that the majority, if not all clients will not be able to refuse and that is their 90-day after-repair warranty which is 60 days more than what other companies give. If your gadget is still not operating effectively after repairs, the warranty allows you two entitlements: return the unit for a more extensive assessment or get a full reimbursement from us.
We highly regards all its customers. We can supply the fastest turnover time compared to many other organizations. The moment our technicians get your iPhone 5, they will conduct an in-depth investigation, repair the device with utmost expertise and have it delivered to you inside the hour. They are serious about getting it completed within the hour.
In addition, we also practices eco-friendly approach. We do not make use of any kind of raw paper. As an alternative to documenting on paper, details is typed into computers and as an alternative to printed-out statements, customers will receive them through e-mail.
Our shops are at eCurve, Petaling Jaya and the Village Mall, Sungai Petani if you are in search of someone honest enough to fix your cherished iPhone 5.
We will ensure that you will leave our shop completely contented.
OPERATORS HOURS
Petaling Jaya – eCurve [HQ] NOW Open!
Lot 1-29, First Floor, eCurve,
No. 2A, Jalan PJU 7/3, Mutiara Damansara,
47810 Petaling Jaya, Selangor.
Tel: +603-7733 4323
Gurney Plaza – Penang Island [Northern HQ] We are OPEN!
170-03-42, 3rd Floor,
Gurney Plaza,
Persiaran Gurney, Georgetown,
10250, Penang,
Malaysia
Tel: +604 – 226 8323
Kedah – Village Mall
Lot 1-20A,
1st Floor, Village Mall,
Jalan Legenda 1,
08000, Sungai Petani, Kedah, Malaysia
Tel: +604-421 5129